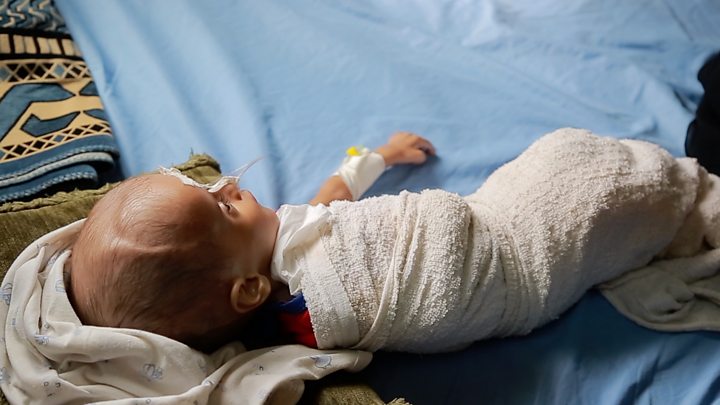 Severe food and medical shortages caused by two years of devastating war are having a major impact on everyday life in Yemen. The BBC's Nawal al-Maghafi travelled across the country to see the effects first hand.
Samira ran into the school – now a makeshift cholera treatment clinic – with the desperation of a mother who knew she had little time left to save her child.
To get here she had travelled for kilometres on foot, the only means of transport she could afford.
I watched as she dashed towards one of the treatment tables, gently laying Orjowan, her 18-month-old baby, across it, and pleading with the doctors to save her.
Her eyes spoke not just of her despair, but of visible exhaustion.
For Samira, survival these past two years has been a relentless, never-ending battle. Pale and weak, Orjowan looked about half…
Read Full News From The Source