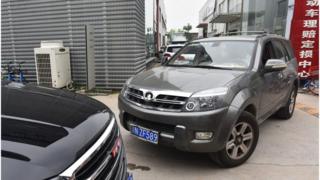 Great Wall Motor has said it has not held talks with Fiat Chrysler, putting a possible bid for its Jeep brand in doubt.
The Chinese automaker confirmed it had researched Fiat but made no substantial progress toward a deal.
In a statement to the Shanghai stock exchange on Tuesday, it said there was a "great deal of uncertainty" over any potential bid.
On Monday the carmaker expressed interest in buying some or all of Fiat.
But in its latest statement Great Wall, China's largest SUV maker, appeared to shift gears.
The company said it had not "established contact with the CEO of Fiat Chrysler", nor signed any documents with the firm.
Fiat Chrysler, the world's seventh largest carmaker, said on Monday it had not received an approach from Great Wall.
The firm's chief executive Sergio Marchionne is seeking a partner or buyer to help it manage rising…
Read Full News From The Source